ABOUT US Italstereo Resin Labels is a company of the MULTI-COLOR CORPORATION group, specialized in the production of resin wax seals, resin labels and 3D ABS industrial trademarks.
Being on the market for more than 20 years, we boast a proven technology and know-how.
The care and attention to detail combined with an expert and highly specialized approach are the focus of our business.
We offer innovative and flexible solutions tailored to every project and need.
Totally autonomous in our production process, we can create and produce any logo or industrial brand.
01
Our graphics team is available for creating and proposing solutions and support agencies in their developments.
02
We have the best printing technologies available and the most accurate computerized plotter cut. The silk-screen printing is enriched of new and modern machineries for making hot foil and embossing finishing, offset printing and high-resolution digital printing.
03
Computerized resin coating performed by very advanced and high precision technologies.
04
Possibility to supply labels on sheet for manual application or in reel through our innovative patented system for automatic application through standard labelling station.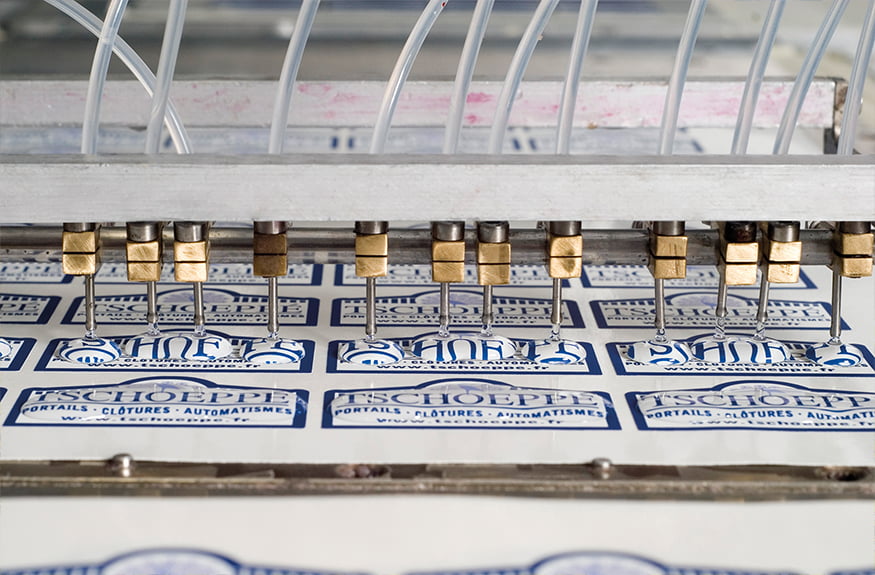 05
100% quality control. Quality of our products is monitored during every stage to ensure impeccable products.
06
We work with customers from all over the world and we offer safe and complete shipping solutions to every continent.
CLIENTS We are pleased to work with companies and multinational in various sectors, from Food & Drink, to Beauty Care, from Fashion to Industrial and Automotive.
Our company structure allows us to work in any country, with customers in more than 30 countries: distance is not an obstacle.
A tailored solution for every need
CONTACT US
Our team is at your complete disposal for creating and suggesting great solutions to enhance your product.